AWS Certification
I've been working with AWS for years. Since I love everything about it and planning to use it for the foreseeable future, I've decided to go ahead and get the official certificates. This is to make sure I've covered all the important aspects of AWS fully. Also it motivates me to devleop more projects and blog posts on it.
Overview
There are 2 main categories of tracks:
Role-based Certifications
Specialty Certifications
The tracks and exam paths to take are shown in the diagram below:
My plan is to start with Cloud Practitioner exam, continue with AWS Solutions Architect track and move on to developer and sysops tracks.
Costs
I think it's important to analyze costs first to assess whether or not this is a journey you want to start.
Individual Exam Costs
|Exam Name|Cost|Notes |AWS Certified Cloud Practitioner|100 USD|Optional |Associate-level exams|150 USD| |Professional-level exams|300 USD| |Specialty exams|300 USD| |Recertification exams|75 USD|Recertification is required every two years for all AWS Certifications |Associate-level practice exams|20 USD| |Professional-level practice exams|40 USD|
Total Tracks Costs
|Exam Track|Total Cost|With VAT|Notes| |AWS Solutions Architect|450 USD|540 USD| |AWS Certified DevOps Engineer|450 USD|540 USD| |All Associate Level Exams |300 USD|360 USD|3 Exams |All Professional Level Exams |600 USD|720 USD|2 Exams (There's no professional level for developer, both associate level exams lead to DevOps engineer) |All Exams|1150 USD|1380 USD|Includes the optional Cloud Practitioner exam
The total cost is quite cheap but I think in the end it's worth it.
Taking the Exams
It all starts with aws.training site. Just sign in with your Amazon account or create a new one. This allows you to take the online free courses. To take the exams you'd need a new account. I think this is because they partnered with a 3rd party to provide this.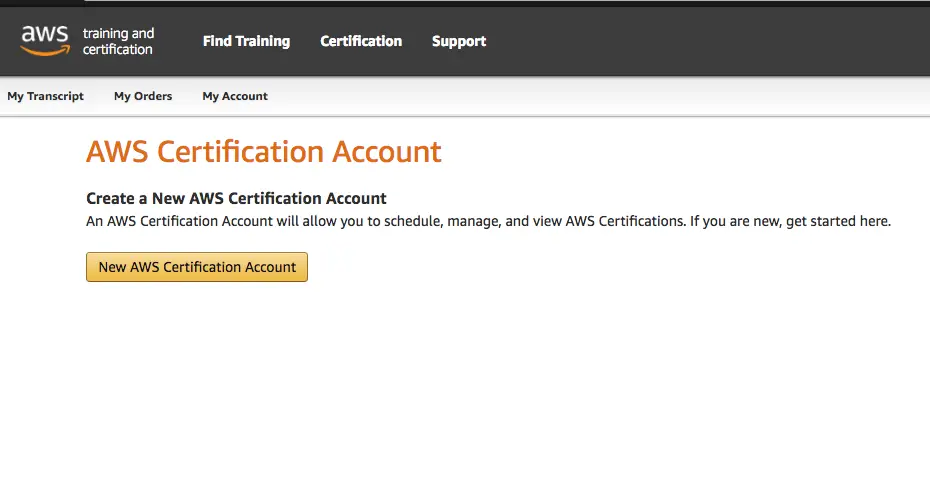 Registration is quite similar. Just provide name and address and search for an exam centre.
Online Training
Free Courses
This is the official certification site of AWS. It allows the user to enroll to courses and view their transcript.
It's a bit hard to find the actual course after you enrol because you can't jump to contents from search results. What you should do is first go to My Transcript and under current courses you should be able to see the course and a link that says "Open". Clickking that link takes to the actual content.
It has more content in the site. I'll discover more as I go along.
edX have recently launched 3 free AWS courses.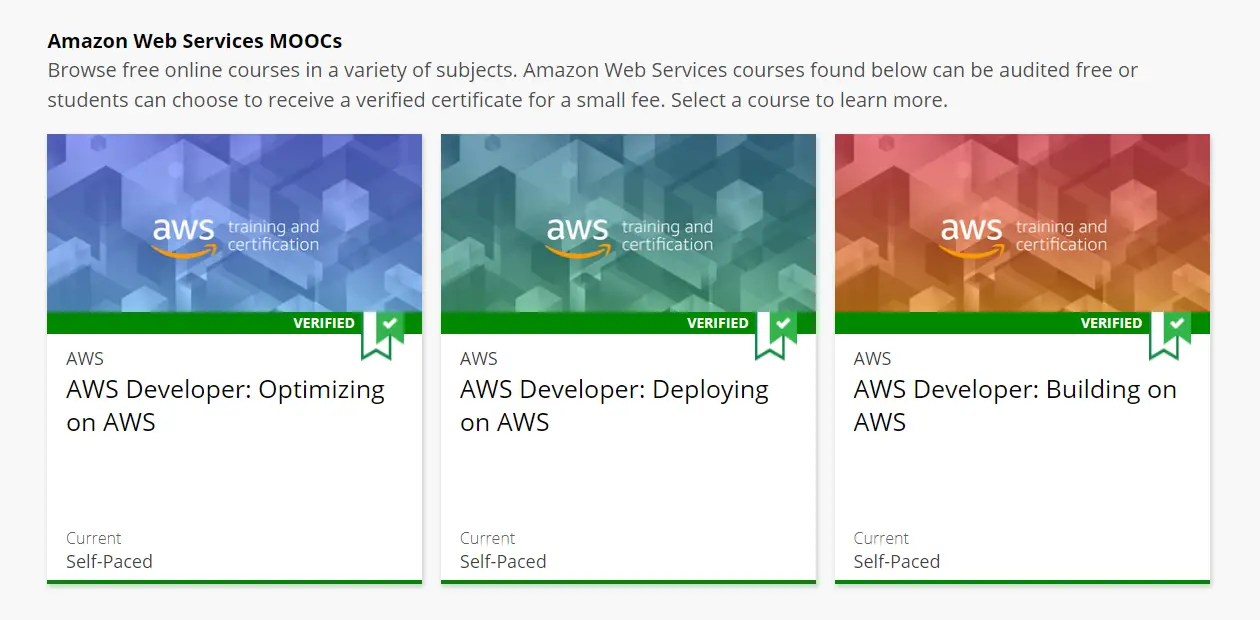 Paid Courses
Various Training Resources
Conclusion
As my favourite saying goes: "It's not about the destination, it's about the journey".
AWS certification for me is not a destination. It just plays a role for me to stay on course and stay motivated to create more projects and blog posts in a timely manner.
I'm hoping to see this journey to completion. I'll be posting more on AWS and my journey on certification soon.
Resources