Poor man's two-factor authentication for Windows
I learned a neat trick to force Windows check a USB device plugged in to be able to log on the system. The tool to use for that is syskey, an ancient tool introduced to Windows with Windows NT SP3. Here's how to do it:
Insert your USB drive. As syskey only supports floopy disk change the drive letter to A.
Run syskey (From command prompt or by pressing WinKey + R then entering syskey)

Select Store Startup Key on Floppy Disk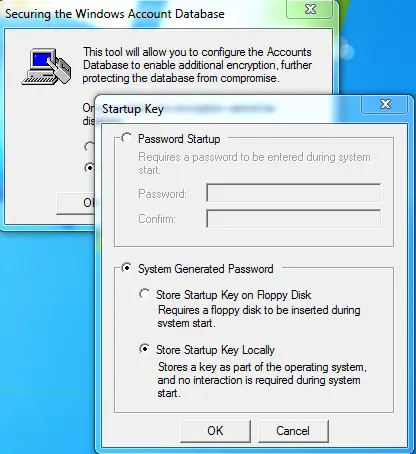 After you restart the machine, Windows will check your "floppy" USB drive and if it is not there it will display the error message: "This computer is configured to use a floppy disk during startup. Please insert the disk and click OK". After you insert the disk you can logon by entering your password.