Surface Pro 3 Review
To be brutally honest I didn't need this device when I bought it. I had started considering of buying one and, as usually I do, just ended up buying it just because it's a shiny little toy that got my attention!
Since I forked over £1350 quids I had to justify it to myself to be able to sleep at nights. And my justification is that now that I have a fully mobile device I can work outside home quite often. In coffee shops, pubs and even in parks come spring. I think changing venues every now and then is a good idea to increase productivity and motivation. The main benefit of this device is that it's running the exact OS my desktop is running meaning that I can use the exact same development environment on the go. I already had a 17" laptop which, in theory, allowed me to do that but it was a 5kg unwieldy beast with only 3-hour battery life so in practice it's doomed to stay at home or office.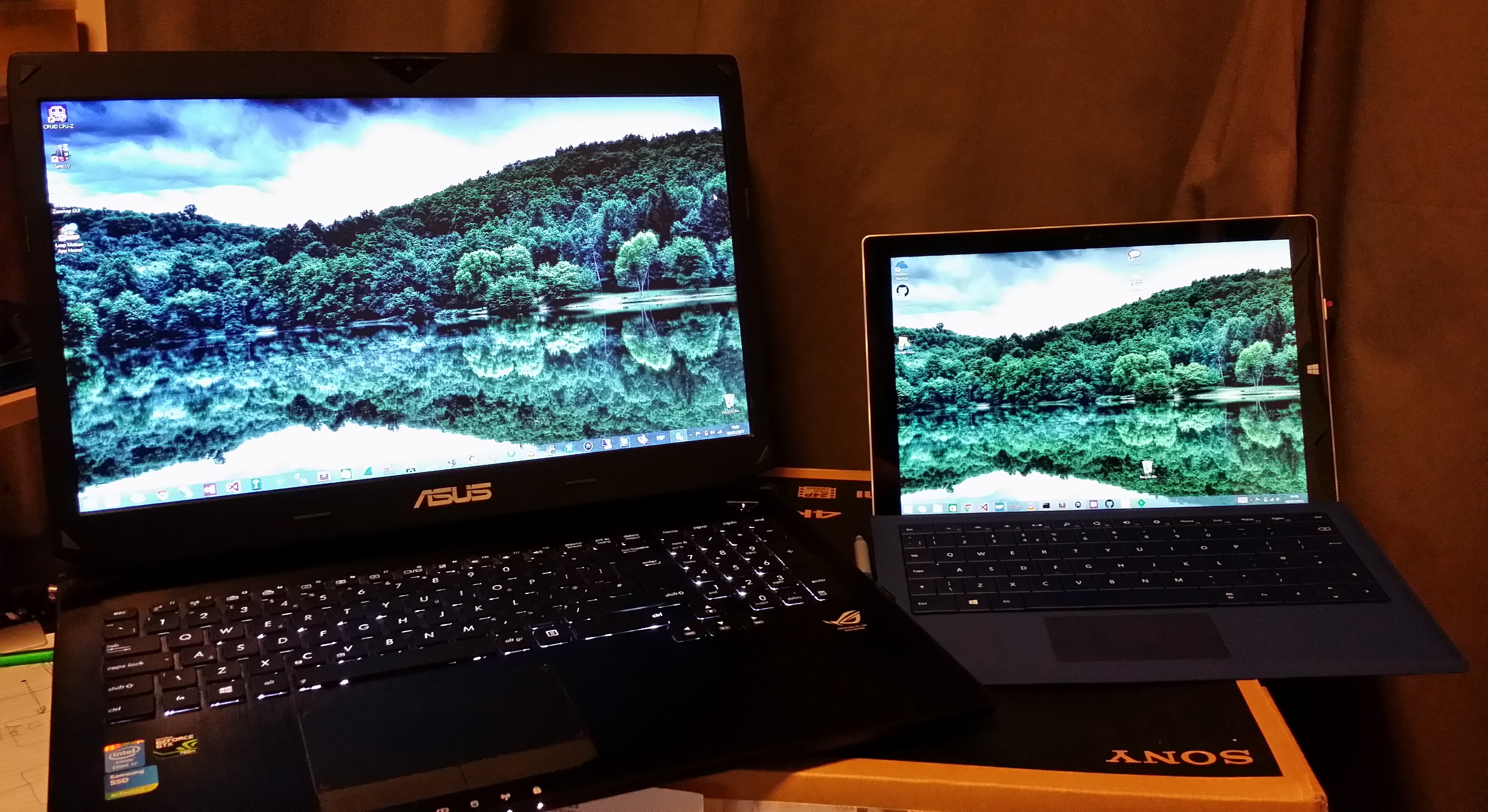 First impressions
Another driving factor behind my decision was since it's also a tablet I could use it as a comic book reader and it's indeed a great reader. Compared to my good ol' iPad 2 it provides a much better experience.
Performance-wise it's working great so far. The model I got has an Intel Core i7 CPU with 8GB RAM and 256GB SSD which is close to my desktop. The desktop has 32GB RAM but it runs a lot of virtual machines so 8GB with no-VMs sucking a ton of memory is good enough for a decent development machine.
Tips, Pros and cons
Tip: Toggle function keys: Fn button + Caps Lock. Fn keys are used much more frequently than searching or changing screen brightness.
Pro: Lovely and crisp 12" screen with 2160 x 1440 resolution. Great for reading comic books.
Pro: Good performance for development
Pro: Type-cover feels sturdy with strong magnets
Con: Appears connected to network while it's not after waking up from sleep (I guess it's a Windows flaw rather than Surface)
Con: Only 1 USB port is generally not good enough especially when it's generally occupied by the mouse
Con: The type-cover keyboard feels a bit flimsy at times. But still it's good enough to write code and blogposts.
Con: Gets hot sometimes
Conclusion
All in all, I'm glad I bought this device. Once I manage to forget the price tag I'm sure I'll enjoy it even more! The 12" screen is great for comic books and it becomes a full-blown development machine with the type-cover attached. People criticize the battery life but I think it's adequate for a work laptop (at least compared to my Asus my laptop it lasts forever.
I'm writing this post in a coffee shop and I guess I'll be around town more often and still be able to write code while travelling around :-)
Resources