Amazingly Fast Game Development with Kodu
Kodu is basically a tool for kids to develop games without writing code. You can select form a bunch of items to place in your "world" and use the visual programming language to program the actions. The best part is you don't have to start from scratch. You can browse the existing worlds play with it and start editing it right away. For example below is a screenshot of a game developed by California Institute of Technology: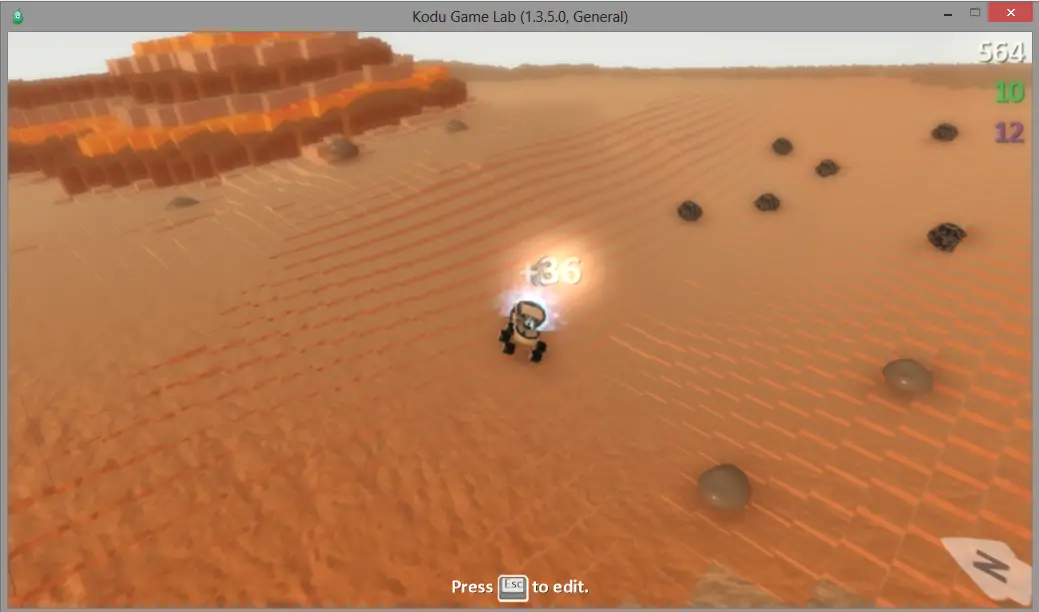 You can download any game, play and modify to your liking. It's very easy and fun way to build games. Especially if you have young children or you are one!
Resources