Introducing Leap Motion
Yes!!! Finally it arrived. It looks very tiny and elegant. This is what the package and contents look like: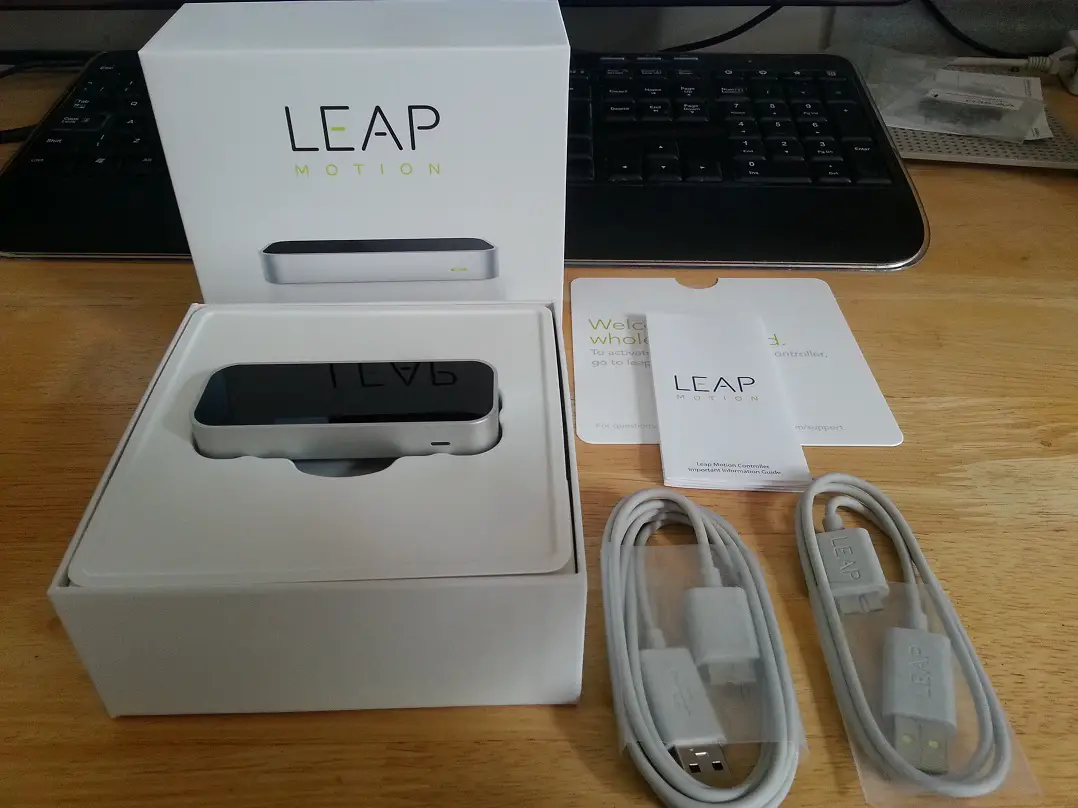 Installation
Good thing it comes with 2 USB cables of different lengths. One is bout half a meter, probably for laptop users and the other is about 2 meters, better suited for desktop users like myself. It doesn't come with any instructions or user guide but a card that tells you to go to leapmotion.com/setup. And that's where I went.
The setup file is about 56MB. As this is a new file, Norton 360 didn't like it and issued a warning. Another interesting note is right after I plugged it in Skype icon started blinking. I checked the window and it was saying "Your video works fine".  as I don't normally keep my webcam plugged in, the video doesn't work. But it became happy to detect a camera! I'm not sure if it would work with Skype though. Probably not.
App Store
After the installation you have to login to Airspace which is the app store for Leap Motion. I logged in with my LeapMotion account. It comes with a few free apps. Cut the Rope didn't run unfortunately. Didn't bother to give an error message either. So I tried the others. Lotus looks like a weird psychedelic app. As far as I could understand you make music with your fingers.
Development
What's more interesting than downloading and using apps is developing one on my own! In order to do this you have to sign up for a developer account at: http://developer.leapmotion.com After the sign up you download their SDK. So far I managed to install the drivers, tried a few apps and downloaded the SDK and I'll post the development experience in another post.
Final words
I'm not so sure if this gizmo will take off but as long as it's an interface for the OS, not some custom apps, I don't see much use for it. Keeping hands in the air for long tasks is tiring. I think it only might make some games more fun but that's a very small market.